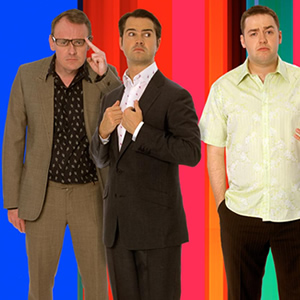 It has been a while since my last entry, so I thought I would use this time to update on what I have been up to since then.
I think about what I have been up to and at first I thought I haven't done too much, when In fact I have been quite busy!
I had my first week of lectures for my 2nd Semester of my 2nd year last week, that went reassembly well. One module I am taking is Web Design. I have to simply make a website of my choice, which is excellent giving us a free choice. I shall be designing a website for my cousins band
Kizmit
. Already I have some ideas floating around my head, hopefully it will turn out to be a good one.
Other than that website ideas I decided to do a complete revamp on my universities radio station site
smucradio.com
I am quite happy with the results, the process took me forever. I was sat at my laptop for about 6 hours straight. I know this isn't exactly good for me. However when I want to get things done I do them from start to finish in on sitting (if its doable)
Yesterday I receive an e-mail from SRO Audiences telling me I have tickets for "8 Out Of 10 Cats" to be in the audience, I was quite shocked as I requested some a while back, just as a hunch of many getting some as I thought the show would be so popular.
So it should be a good time, when me and my friends go on Thursday. I saw Jimmy Carr when I was in the audience for "Chris Moyles Quiz Show" and Jimmy was hilarious on that as a guest, so this will hopefully be 10 times funnier. As its his own show. It's just a shame they don't show the audience, as it's always fun to try and spot yourself when the show is aired on TV.
I don't think there is anything else worth upating....!
Oh wait, the other day I had a quick progress meeting on the music video I am directing for The Startover. This was very successful and were looking to shoot the remaining stuff to the video in middle of February, so hopefully the finished product will be done by the end of February. I am very excited to get this finished as its been my baby since last summer!
Thats enough waffling for now.
Ta ta for now,
M x